説明
Shine In Every Angle
Newbie-friendly Control Panel
All your movements and operations are just within your fingertips. Round-cap joystick, optimized control panel, and adjustment wheel provide a better experience for users to check and adjust gimbal status while changing camera parameters on the fly.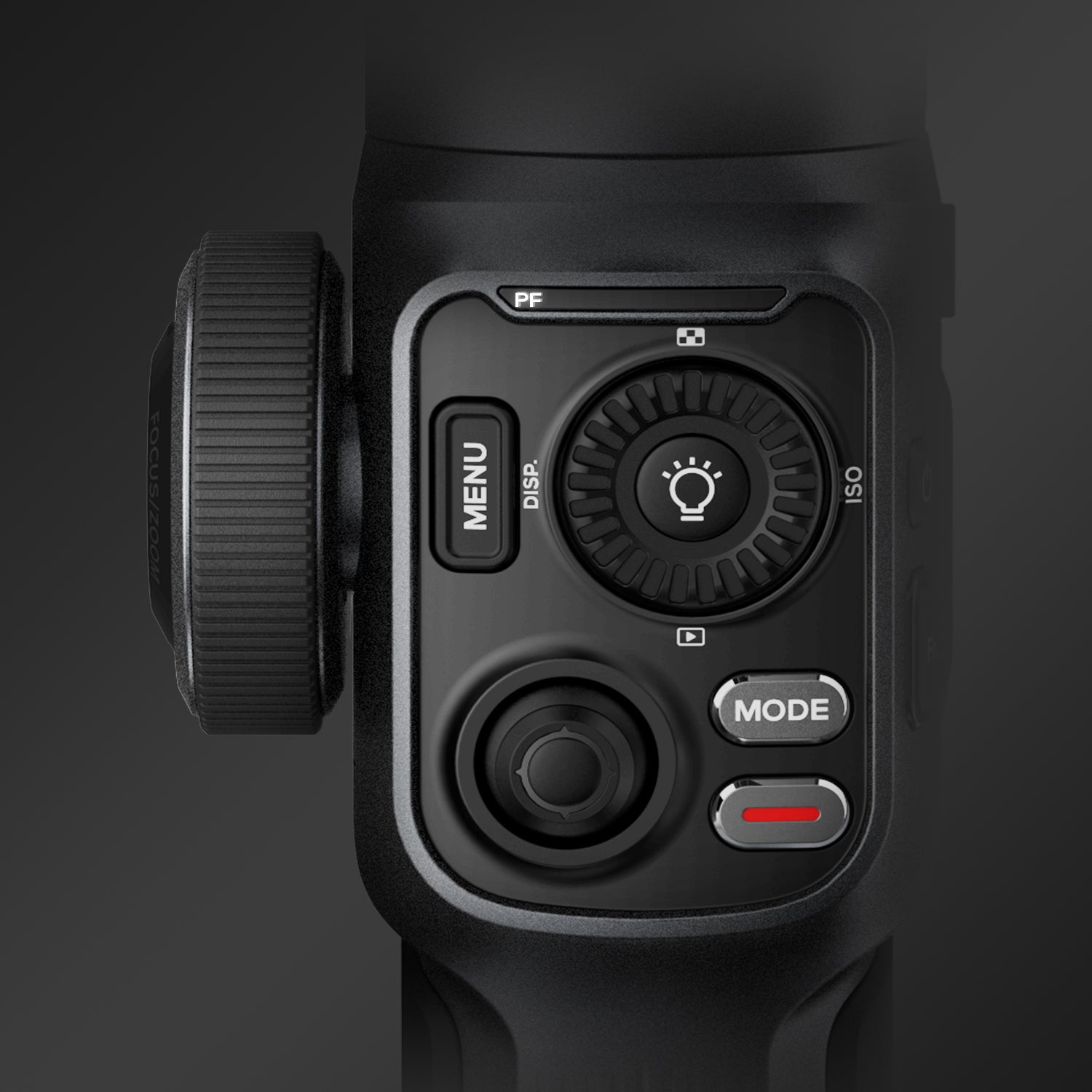 Make Smartphone Smarter on Filming

Craving for unique video creations that stand out? SMART handles all for you. With just a few instructions and gimbal movements, dozens of video templates give you exceptional masterpieces that come with amazing filters, music, special effects, and stickers.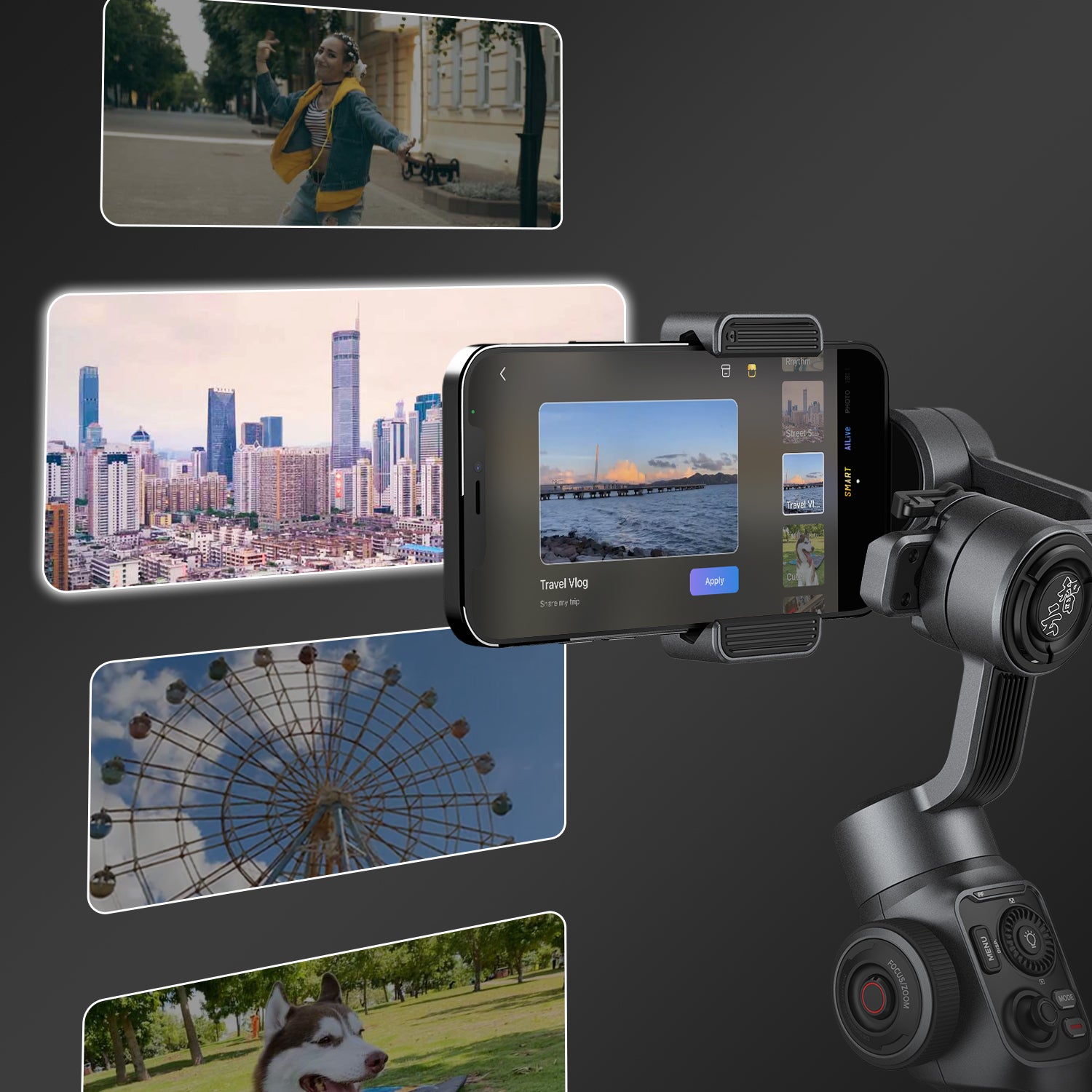 Always Capture the Spotlight
TwoWay Charging
 Stabilizer



Following Deviation in Static State

Max: ± 0.04°




Min: ± 0.01°

Following Deviation in Motion State

Max: ± 0.3°
Standard: ± 0.1°
Min: ± 0.05°

Tilt Mechanical Range

349°

Roll Mechanical Range

300°

Pan Mechanical Range

360°

Payload

150g-300g

Battery


Operation Voltage

Max: 8.4v




Min: 6.5v

Operation Current

Max: 3000mA




Min: 70mA

Output

5V, 1A

Charging Time
2h (lab data)

Size & Weight



Product Size (W*D*H)

311*168*52mm

Net Weight

~615g/unit
What's in the Box
Smooth Still Videos
It helps you get really good still shots that you can never imagine getting without a gimbal. At the beginning it's a little hard to understand the steps to start using it without damaging the components, but once you get the hang of it you'll be able to get great shots. I'm a real estate agent and I use it to take epic shots of the houses or apartments. The edition app is not great, and you'll get a non-removable watermark, even if you pay premium. But, if you edit elsewhere your videos will be perfectly still.
Good stabilizer, with Filmic Pro running, used to use funsnap 2s in general it arranged, but Zhiyun 5 is better than professional, I think with light filters fixed to the smartphone will pull, you take it right away, you understand, thing,, good
Comes exactly with what is described. Works very well. Just remember not to turn it on without your phone mounted otherwise it thrash around and might possibly damage it.
After buying from this official store several times, I am completely satisfied, the shipping is fast and the products come well packaged, I will not talk about the quality of the products themselves because they are excellent.
Thank you very much
Cool stedikam!!! Preparation for the process of shooting the PPC for how long it takes 2-3 minutes with my heavy phone, however, it's worth it! The quality of shooting is directly noticeably better, the tracking mode is directly surprised...
Payment & Security
お支払い情報は安全に処理されます。 クレジットカードの詳細を保存したり、クレジットカード情報にアクセスすることはありません