説明
Shine In Every Angle
Newbie-friendly Control Panel
All your movements and operations are just within your fingertips. Round-cap joystick, optimized control panel and adjustment wheel provide a better experience for users to check and adjust gimbal status while changing camera parameters on the fly.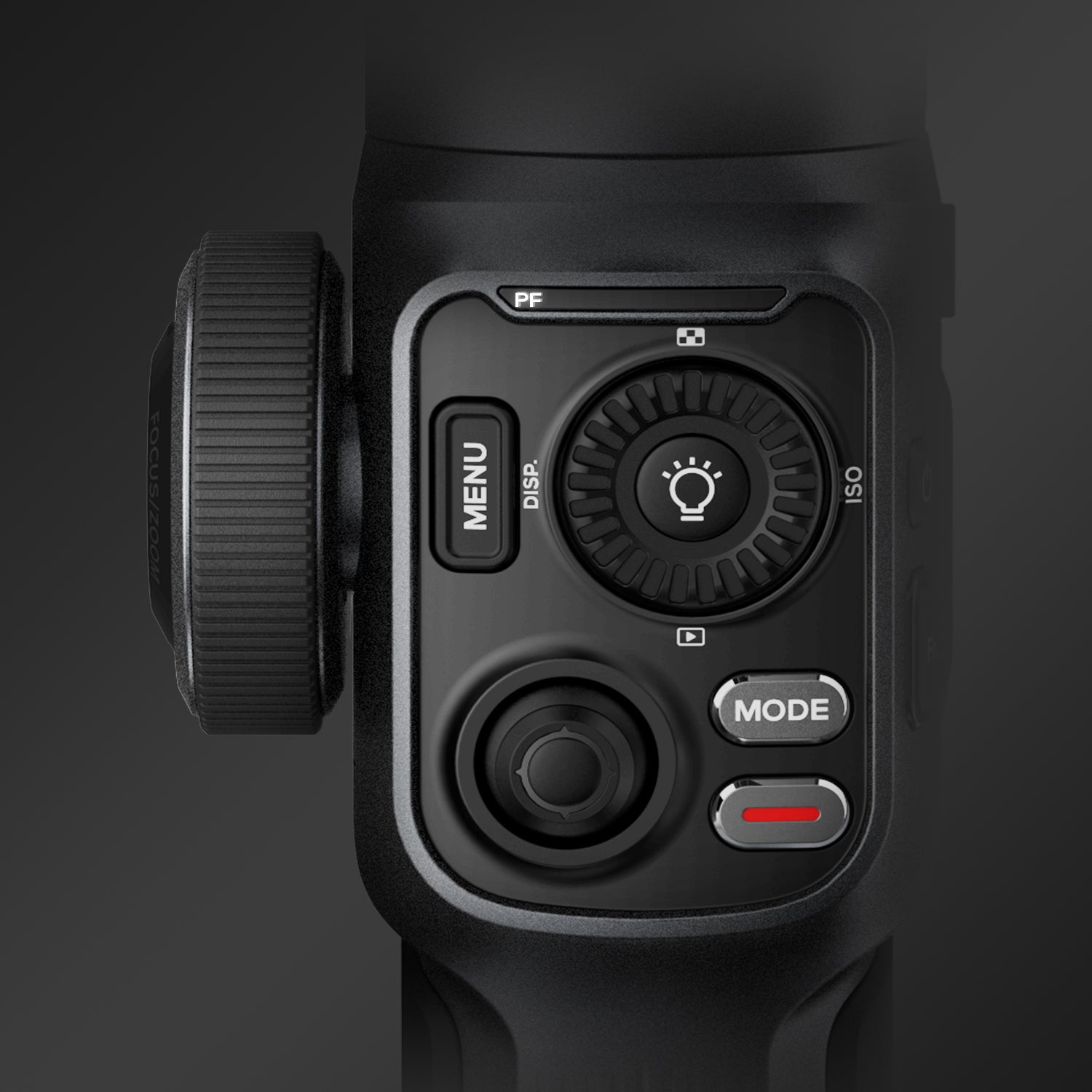 Make Smartphone Smarter on Filming

Craving for unique video creations that stand out? SMART handles all for you. Just a few instructions and gimbal movements, dozens of video templates give you exceptional masterpieces that come with amazing filters, music, special effects and stickers.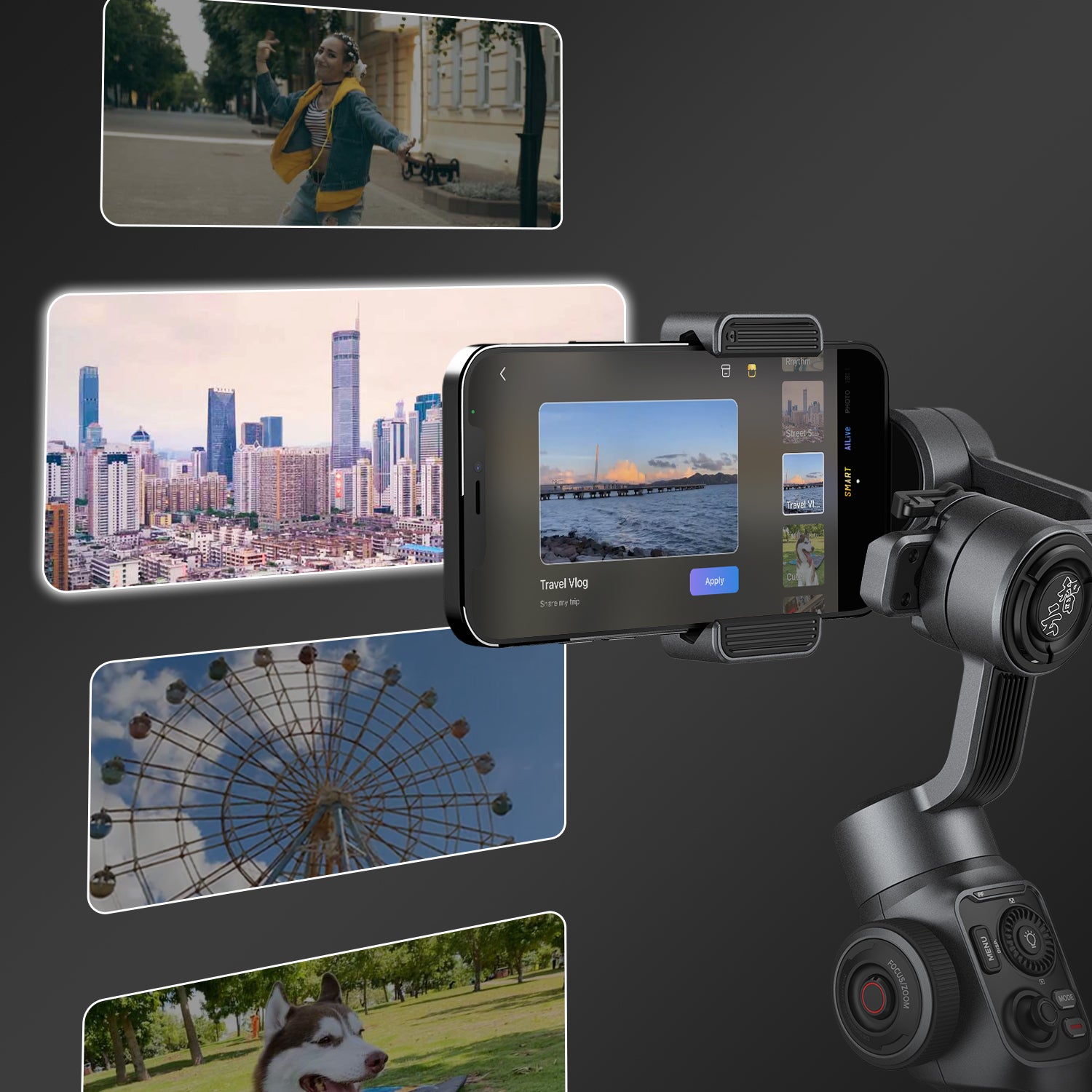 Always Capture the Spotlight
 Stabilizer



Following Deviation in Static State

Max: ± 0.04°




Min: ± 0.01°

Following Deviation in Motion State

Max: ± 0.3°
Standard: ± 0.1°
Min: ± 0.05°

Tilt Mechanical Range

309°

Roll Mechanical Range

300°

Pan Mechanical Range

360°

Battery


Operation Voltage

Max: 8.4v




Min: 6.5v

Operation Current

Max: 3000mA




Min: 70mA

Output

5V, 1A

Charging Time
2h (lab data)

Size & Weight



Product Size (W*D*H)

311*168*52mm

Net Weight

~615g/unit
What's in the Box
Great Product
I received the Smooth 5 and have tried it out. It is a very well made product. It takes some getting used to but after using the DJI Osmo 2 and the Osmo pocket 2, this is a nice refresh.
It's ok if you didn't have another gymbal before
So my opinion is based on the fact before I got this gymbal I had the DJI Osmo 4 Which was super smooth, so after the reviews on this I wanted to give it a try and it's a cool case , and It does have cool features in the app but for me it wasn't as smooth as I thought the wall jitters and movements to me were not as smooth as the Osmo. It gets the job done but in post I see the footage a little more jittery than I'm used to. I might have to get the Osmo and keep this one as a back up .
Supply Chain Issues
Be aware when ordering direct here that as of April 2022, supply chain issues may be affecting delivery. I placed my order 3 weeks ago and have not yet received it (I live in the Northeast US). You may be better off ordering from Amazon or your local camera/electronics store if they have items already in stock.
App needs to be better
Why two apps with issues in both of them? Gimbal would be the perfect product with a decent app. It has a lot of potencial but by the moment without a good app the product is incomplete. I hope to have a new version soon, it will be the best
Payment & Security
お支払い情報は安全に処理されます。 クレジットカードの詳細を保存したり、クレジットカード情報にアクセスすることはありません